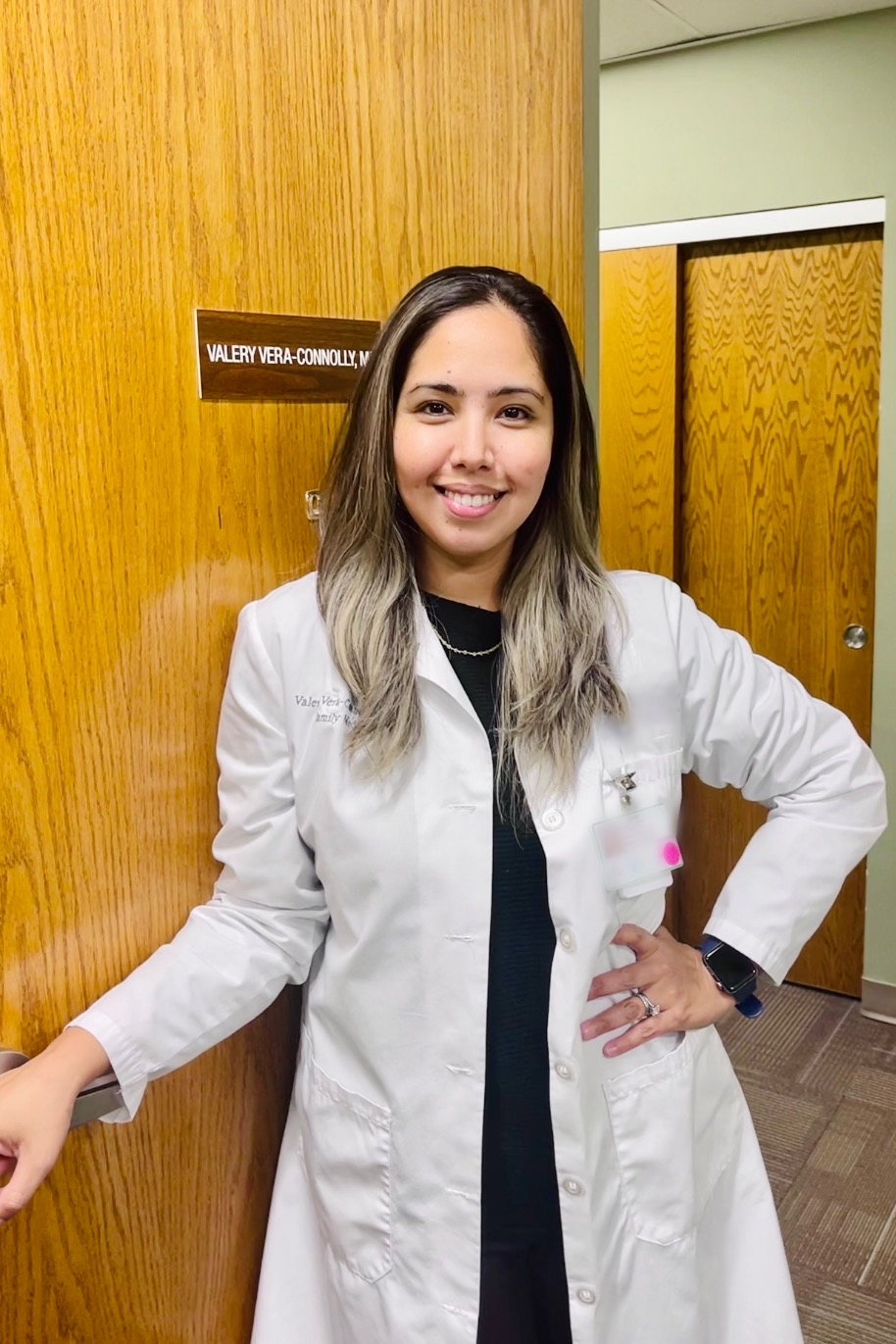 Valery Vera-Connolly, MD is a board certified Family Medicine physician. Her areas of clinical expertise include primary care with a particular interest in preventative care and health maintenance, long term care of chronic diseases such as hypertension and diabetes, and women's health.
Dr. Vera-Connolly attended Seton Hall University where she graduated Magna Cum Laude and received her Bachelor in Science degree. She received her medical degree from St George's University School of Medicine, and completed her Family Medicine residency at Hackensack Mountainside Family Medicine in Montclair, NJ in 2019.
After completing her residency in Family Medicine in 2019, Dr. Vera-Connolly dedicated the next 3 years to academic medicine and served as a faculty attending physician at Hackensack Mountainside Family Medicine Residency Program in Montclair, NJ. There, she committed her time to the training of Family Medicine resident physicians while serving her local community in both office and hospital settings. She also has an active role at Hackensack Meridian School of Medicine where she serves as a Clinical Skills facilitator to first year medical students.
A native of Peru, she moved to NJ with her family as a child, and calls NJ her home. She is a resident of Morris County where she lives with her husband and 3 children.
Dr. Vera-Connolly is fluent in English and Spanish.