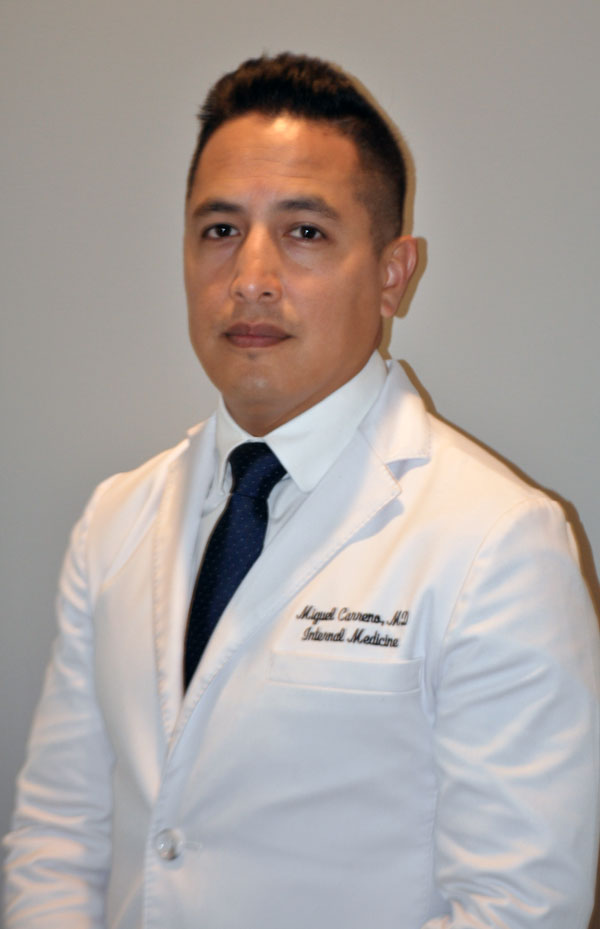 Miguel A. Carreno, MD is board-certified in Internal Medicine. He received his medical school education from Ross University School Medicine. He completed his Internal Medicine residency at Morristown Medical Center, Morristown, NJ in 2012.
After completing a residency in Internal Medicine, he dedicated 8 years to Hospital Medicine. He worked as a Hospitalist for Atlantic Health in Morristown Medical Center from 2012-2018. From 2018 to 2020, he transitioned to St. Joseph's Hospital where he worked as a Hospitalist in St. Joseph's Wayne.
In August 2020, he transitioned to private practice. He has provided excellent Primary care to the patients from Roxbury Township, in Morris County, as well as in Totowa in Passaic County.
He is passionate about preventive medicine. His office provides immunizations, routine health physicals, obesity counseling, and smoking cessation. Also provides management of Chronic Disease. These include treatment of Hypertension, Cholesterol, Diabetes, Asthma, and COPD.
He is fluent in English and Spanish. When he is not taking care of patients, he is enthusiastic about high-intensity training, travel, and learning Portuguese.