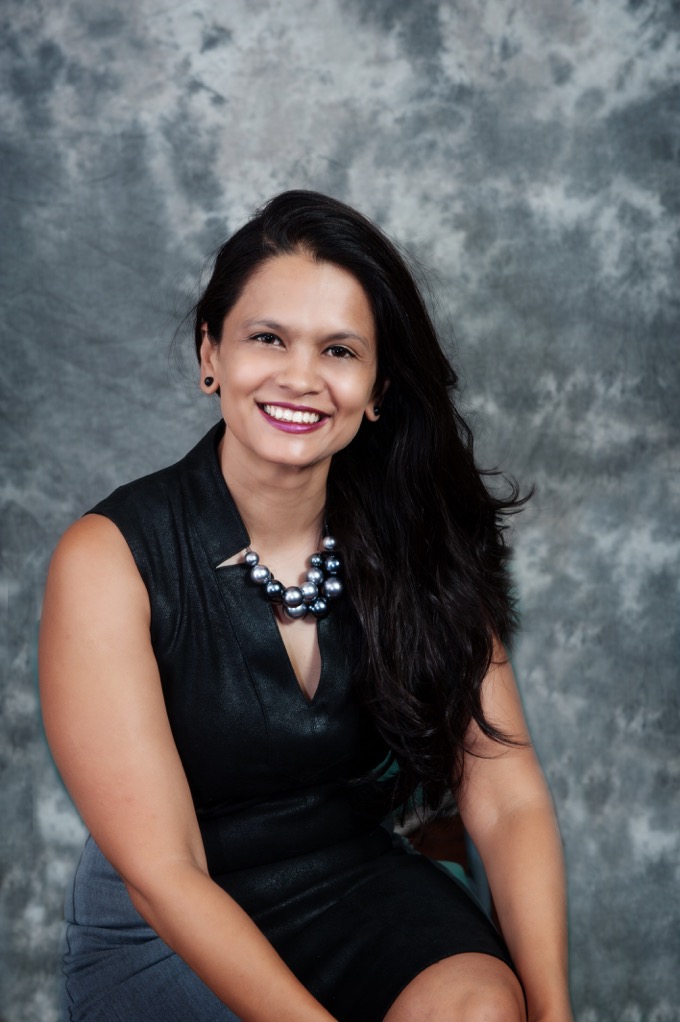 Bijal Dave, MD started with Advanced Primary Care in 2014, after she moved from Brooklyn to join her husband at Advanced Cardiology. She graduated medical school with honors from Mumbai University in 2001 following which she moved to the US. After finishing her MPH in Epidemiology and Biostatistics from USM, Hattiesburg, she dedicated a year of research at Long Island College Hospital in Brooklyn. In 2006 she finished her Internship in Family Medicine at the University of Buffalo following which she transferred to UMDNJ -Robert Wood Johnson University Hospital. During her residency at UMDNJ her focus was on management of Obesity related problems and she presented her findings and recommendations in her paper titled "Weigh New Jersey" at the NJAFP which was critically acclaimed.
She finished her family medicine residency in 2008 and dedicated the next 6 years serving the underprivileged population in Staten Island, NY while working out of the Mariners harbor and Stapleton family health center for the Health and Hospitals Corporation, NY.
In 2014 she moved back to New Jersey to join Advanced Cardiology and since then has provided excellent Primary care to the patients from Warren and Sussex counties out of her Hackettstown and Newton offices and several nursing homes in the area.
She is passionate about Weigh loss management, Obesity Counseling and smoking cessation.
Her office provides various services like Routine health physicals, Chronic disease management (Hypertension, Diabetes, COPD, Asthma, CAD, etc), Women health issues (birth control, pap smears, breast exams, postmenopausal problems), CDL licensing within New Jersey, Immunizations, Senior/geriatric care, Urgent care (laceration repair, suture removal, abscess drainage, splinter removal) just to name a few.
She is affiliated with Morristown Memorial Hospital, Hackettstown Medical Center and Newton Medical Center and also provides services at Heath Village and Bristol Glenn rehabilitation centers and Nursing Homes.
She is fluent in English, Hindi, Urdu, Gujrati and Marathi.
When she is not taking care of her patients she is busy playing full time Mom and Gourmet Chef.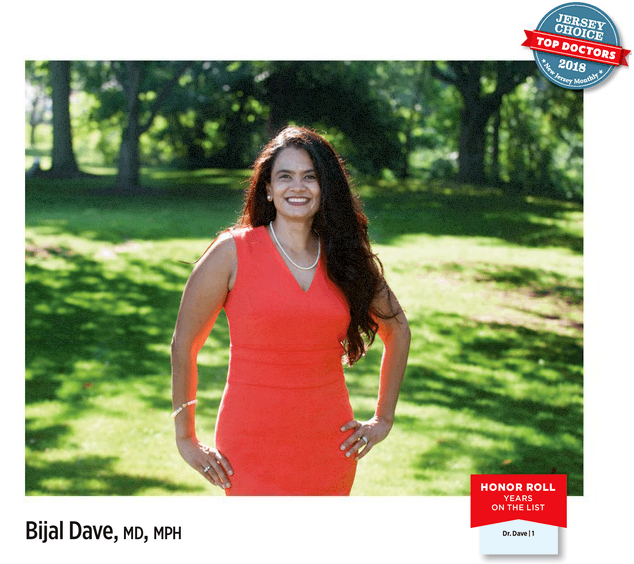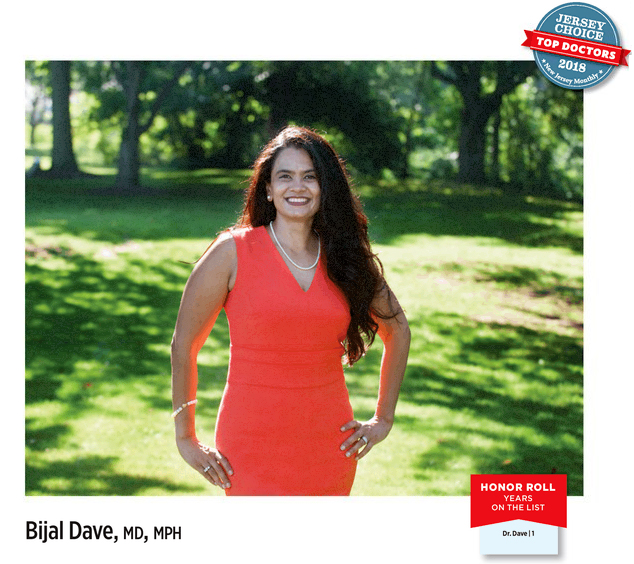 *This article below was published in the New Jersey Herald on January 9th 2018 by Dr. Dave; https://www.njherald.com/20180104/q-what-foods-are-good-for-my-heart
Q. What foods are good for my heart?
Bijal Dave, M.D., is a family physician specializing in diet-oriented treatment of chronic diseases and a medical staff member at Atlantic Health System's Hackettstown Medical Center and Newton Medical Center
Q. What foods are good for my heart?
A. A heart-healthy diet is not only good for our heart but also for our waistline and our pockets in the long term. Eating certain foods on a regular basis can certainly reduce the risk of heart disease.
1. Turmeric — The yellow spice that gives Indian curries its distinct color has been known for its medicinal properties in the Indian subcontinent for thousands of years. Science is now backing up that curcumin, turmeric's active compound, has plethora of health benefits.
a. It can benefit the heart in multiple ways. It has heavy duty antioxidant, anti-inflammatory and anti-platelet activity, which means it not only lowers inflammatory changes that are the root cause of heart disease, but it also acts as a blood thinner, which prevents clot formation in heart disease. It also helps in repair of cardiac muscle after a cardiac event occurs. Patients who have irregularity of cardiac muscle, known as cardiac arrhythmia, will benefit by regular intake of curcumin, as curcumin helps with regulation of calcium homeostasis in heart muscle which causes cardiac arrhythmias.
b. It is also helpful in patients who have already gone through heart surgery. Curcumin supplementation at certain amounts will reduce ischemia (i.e. reduced blood supply), injury or inflammation to the already-affected heart muscle.
c. Curcumin has super antioxidant activity is comparable to vitamin C and vitamin E and it also helps with improving blood flow through vessels. It is especially helpful in diabetics to reduce the incidence of cardiovascular complications such as heart failure. Curcumin extracts that contain black pepper have also been shown to reduce the LDL or bad cholesterol. Add turmeric to your foods or take a good quality curcumin extract daily to improve your heart health.
2. Fish – high in omega-3s such as Atlantic mackerel, salmon, sardines, herring, trout and cod liver oil should be consumed at least thrice weekly for optimum heart benefits. Omega-3 fatty acids may decrease triglycerides, lower blood pressure slightly, reduce blood clotting, decrease stroke and heart failure risk and reduce irregular heartbeats.
3. Nuts – Walnuts, almonds, pistachios … munch on a handful of them, a couple of times a week and you will be doing the old ticker a big favor. In addition to packing a protein punch, nuts are great sources of PUFAs and MUFAs, which help lower the bad cholesterol. They are also rich in fiber and plant sterols, which reduces cholesterol; vitamin E, which helps reduce the development of plaque in arteries; and L-argininie, which improves the flexibility of arterial walls, thereby reducing incidence of narrowing and less prone to blood clots.
4. Berries – Berries are chock full of heart healthy phytonutrients such as polyphenols and fiber, which are very helpful in preventing heart disease. They have a heavy dose of antioxidants, which makes them a sweet medicine indeed for prevention of cardiac disease.
5. Chia seeds – ground flax seeds and hemps seeds in that order are omega-3 powerhouses and should be consumed on a daily basis. Just add them to your salad, smoothie or cereal to ensure optimal heart health.