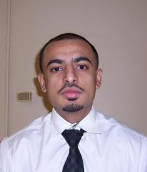 ADIL PERVAIZ, MD
Adil Pervaiz MD started with Advanced Cardiology in 2022. He received his undergraduate degree from the University of Miami. Also received his medical school education from St George University, Grenada. He completed his Internal Medicine residency from Coney Island Hospital, Brooklyn, NY in 2017. He was honored with "resident of the year" for each year, 2015, 2016, & 2017. Voted to be a Chief Resident for his final year of residency. He subsequently finished his training in General and Interventional Cardiology from Coney Island Hospital and SUNY Downstate respectively.
Dr. Pervaiz is Board Certified in Internal Medicine, Cardiology, Nuclear Cardiology, & Echocardiography.
He is fluent in English, Punjabi, & Urdu.
In his free time, he loves to spend time with his family, and support his favorite teams the Knicks, NY Jets,  and Yankees.