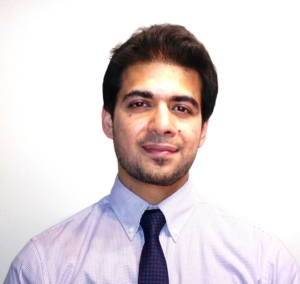 Dr. Sankalp Pathak
Dr. Pathak joined Advanced Cardiology in 2022. He earned his medical degree from JLN Medical College, India in 2012 where he was honored several times for his remarkable academic performances. He then completed Internal medicine training at Cooperman Barnabas Medical Center, Livingston, NJ. He subsequently finished training in Cardiovascular disease/Cardiology at Morristown Medical Center, Morristown, New Jersey. He then underwent extensive training in Interventional cardiology/Endovascular interventions at Rutgers-NJMS/Hackensack Meridian Hackensack University Medical Center, Hackensack, NJ. He thereafter worked for the underserved communities in Delaware prior to returning to New Jersey.
He specializes in Radial artery access, pedal access, large bore arteriotomy, intravascular ultrasonography, atherectomy, coronary/endovascular interventions and structural heart diseases.
He holds board certifications in Interventional Cardiology, Cardiovascular diseases, Adult Echocardiography, Nuclear Cardiology, and Internal Medicine.
Dr. Pathak strongly believes in preventative cardiology and is known for his excellent communication and bedside manners. He is fluent in English, Hindi and Urdu.
In his spare time, he likes traveling, reading, spending time with friends and family, exploring new cultures, kayaking, and boating.