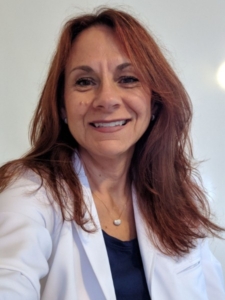 SUZANNE M. SEELEY, APN
Advanced Practice Nurse (APN)
Suzanne M. Seeley is a board-certified Family Nurse Practitioner. She has a Bachelor of Nursing degree from William Paterson University and a Master of Science degree in Nursing from Georgetown University.
Suzanne is passionate about wellness and mental health. She focuses on each patient as a whole and listens to each patient to hear what they have to say about their own health. Her goal is to make each person comfortable and heard. Early in her career, a physician told her to "treat every patient as you
would treat your family" and she took this to heart. This is the basis of how she cares for each patient.
With 20+ years of experience in many aspects of nursing, such as mental health, critical care, home care, and primary care, Suzanne is experienced in navigating the healthcare system. Her goal is to provide patient-focused, timely, cost-effective care for patients of all ages.
As an Advanced Practice Nurse (APN) she is fully licensed to diagnose and prescribe whatever is required to provide the best care possible.
She spends her free time with her husband, daughter and two dogs, fishing, kayaking, remote camping, and skiing. She is also an avid runner and has participated in events such as the NJ half marathon and the Army Ten Miler.