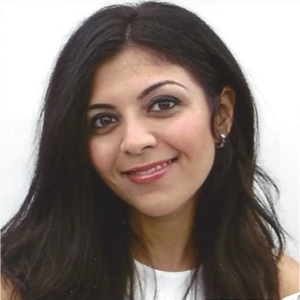 Dr. Julia Ansari was born and raised in Iran until age 16.  Her parents immigrated to Canada in 1996, and after she learned English in a short time, she was able to graduate with high honors from high school.  Thereafter, her parents moved to New Jersey where she earned her degree in Chemical Engineering from the Rutgers University with a 3.75 GPA.  After working as an Engineer for 6 months, she decided to pursue a career in medicine.  After completing medical school and finishing her residency in Hahnemann, PA, she continued her Cardiology and Interventional Cardiology fellowship at Baylor college of Medicine. She joined Ogden Regional Medical center in Utah as the Cath lab director and started the CHIP program which included Impella assisted PCI and CTO interventions.  She also started the PFO program and contributed and participated in structural cases in the sister hospital.  Her hard work earned her the Top Doctor Award in 2018 and 2019. 
Dr. Ansari's desire to advance her skills and knowledge in structural heart/peripheral intervention lead to further training in the field in California.   
She has joined Advanced Cardiology group in March 2021 and desires to continue to serve her patients and their families as well as continue to make her marks in her medical field. 
Specialties:
Interventional Cardiology/Structural Cardiology
Cardiovascular Disease
Echocardiography
Nuclear Cardiology
Vascular Ultrasound 
Education: 
Structural Cardiology/Peripheral Intervention Training:
Sharp Memorial Hospital, 2020 
General Cardiology/Interventional Cardiology Fellowship:
Baylor College of Medicine, graduated in 2015 
Internal Medicine Residency:
Hahnemann University Hospital, graduated in 2011 
Medical Doctorate:
St. George's Medical School, graduated in 2008 
Undergraduate:
Rutgers the State University of New Jersey, B. S in Chemical Engineering, graduated in 2003 
Board Certifications:
American Board of Interventional Cardiology
American Board of Cardiovascular Disease 
American Board of Echocardiography
American Board of Nuclear Cardiology
Registered Physician in Vascular Interpretation
American Board of Internal Medicine